While we are still in 2019 (at the time of writing this, anyway), there is no reason to not plan for the conventions of 2020. Designers all over the world will gather and exchange ideas and check out the latest solutions in their trade.
AIGA Design Conference 2020
So far, one of the 100% confirmed conferences on my radar is the AIGA Design Conference. It's happening in Pittsburg, United States, on the 31st of March and 1st of April. Those who are capable of forking over nearly $1,500 will gather at the David L. Lawrence Convention Center. There will be workshops and fairs (they cost extra), as well as reviews of portfolios so that you can find out what's the hottest way to arrange your work.
UX Copenhagen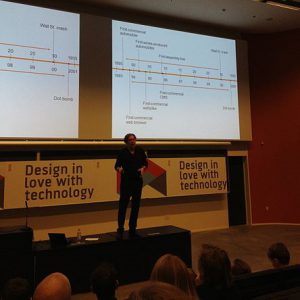 For the Europeans that are looking for something a little closer to home on the nearly same date (March 30-31), there is the UX Copenhagen 2020. As the name states, it is aimed at UX designers and the theme is 'Influence & Designing For Good'. There was a call for papers, but, sadly, by the time I got around to writing, the deadline had passed.
Some of the speakers are going to be veterans, but there will be a few new faces as well. If you are looking for a place where startups and giants alike come together to discuss design and user experience, this is the convention for you. The highest admission is just under $1,500, but that includes a workshop. Having dinner at the venue is around $75.
SXSW
In Austin, Texas, there is a conference that started off as a music festival in the 80s and has since exploded into dozens of fields, one of which is design. The conference lasts from 13-22 March and the primary access to all events is just over $1,700. That gets you into workshops, networking, parties, and much more. Consider for a spell that this convention is much longer than the previous entries before judging the price too harshly. I can't afford it, but still.
Creative Pro Week
This is the go-to convention of many-in-one for Adobe users and designers. Registration is open, so we can still make it on June 1–5, in Austin (again). Besides talking about Photoshop and Illustrator, there will be Click, the convention dealing with presentations, and PePcon, the convention aimed at designers that try to balance the digital and printed media.
Why Go to a Conference?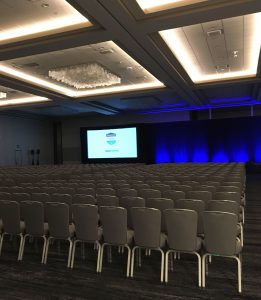 There are people that are, shall we say, less than enthusiastic about attending these conventions. It is because many fail to see the opportunities that lie here. We often take in the information we've acquired as a given, without considering whether there is a better way of doing things. There is a reason each of these conventions has so many different workshops and speakers. We all come together to trade knowledge and secrets and see what the future holds.
The key to being a good designer is being willing to learn and keep learning and improving. The conventions are the best way to do that because professionals from all over the globe share their tricks and styles. That being said, the price for attending the conventions might be a bit too steep. Don't fret. The trend of designer conferences isn't likely to stop any time soon, so you can always try next year or the year after that.