Most small businesses need some level of graphic design services. The problem is that most small businesses don't understand how important good design is. But if you've been doing some research online, you've probably already come to this realization. If not, here are all the reasons why graphic design is important for any business.

First impressions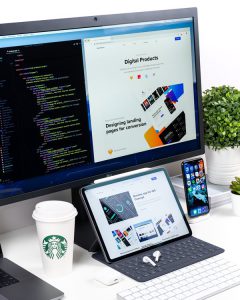 You know that first impressions matter. You know that a good logo and a good website are going to help you make those incredible, long-lasting first impressions. But there's more to graphic design than just logos and websites.

Graphic design is how you tell your story, how you create a brand identity, and how you present yourself to the world. A well-designed business card is going to stand out in the pile of plain, boring cards that everyone else has, and it's going to make the right impression when you hand it over.

A well-designed email signature is going to tell everyone who sees your emails that you're paying attention to details and that your business takes pride in every detail of its presentation.

A well-designed social media page will let people know that you're serious about your business—that it's not just a side hustle—and if people see those details on social media, they're going to look for them elsewhere. And when they get to your website and see them there too? That's when they'll be convinced that you're the real deal.

Communication of ideas

Graphic design is not just about creating something beautiful. It's not just about making things look pretty. It's also a way to communicate the values and goals of your organization in an efficient manner.

Think about a very simple example: when you create a logo for your business, you can make it represent your brand and its ideals with just a few shapes and colors. With a graphic design service, you can take even more steps to ensure that you're communicating precisely what you want to say about your business.

Consistency is important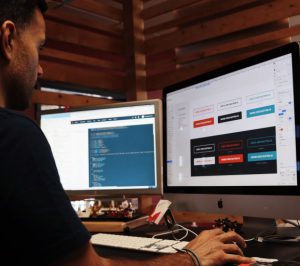 One of the most important reasons that graphic design is essential for any business is that it makes your brand identity consistent, and having a strong brand identity is absolutely vital to building credibility and attracting customers. When you opt not to use a professional graphic designer and instead let your nephew who "dabbles" in Photoshop create your logo or choose the colors for your website, you run the risk of sending a confusing message.

If the message is mixed or unclear in any way, your customers won't trust you. Consistency means clarity and purpose, both of which speak directly to credibility.